Altherma Hydronic Heating
Innovative hydronic heating and cooling solutions
Daikin Altherma Hydronic Heating Systems are highly flexible, energy efficient home heating systems. At the heart of the system lies an innovative air to water heat pump that provides hydronic heating and cooling all year round.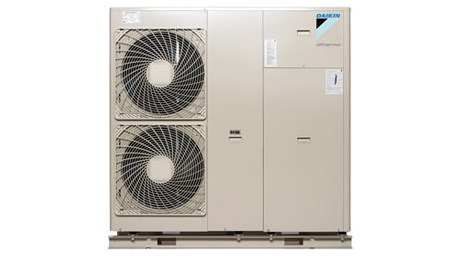 Hydronic Cooling / Heating
An all-in-one system removing the need for an indoor hydrobox. Heat is directly transferred from the outside air to the underfloor heating circuit and fan coil units.
Key Features:
Underfloor cooling, heating & domestic hot water
Homes with limited indoor space
Colder climates
Hydronic Cooling / Heating
A split system configuration, the compact outdoor unit extracts heat from the outside air and transfers the heat to the indoor heating circuit via a indoor hydrobox.
Key Features:
Underfloor cooling, heating & domestic hot water
Homes with limited outdoor space
Colder Climates