Air Cooled Mini Inverter Chiller
AIR COOLED MINI INVERTER CHILLER
Available in

Reverse Cycle & Cooling Only

Capacities

EW(A)(Y)Q-BVP: 4kW to 8kW, EW(A)(Y)Q-ACV1/ACW1: 12kW to 17kW, EW(A)(Y)Q-CWN/CWP: 16kW to 61kW

Refrigerant

R410A

Efficiency Version

Silver
Ideal for residential or light commercial applications, Daikin mini chillers are equipped with an inverter swing or scroll compressor allowing a smooth, more reliable and energy-efficient operation with low noise levels and class-leading part load efficiencies.
EWAQ-BVP (COOLING ONLY)
EWYQ-BVP (REVERSE CYCLE)
Amongst the most quiet in the market (63dBA), the single phase power supply and low starting currents make the unit ideal for residential applications.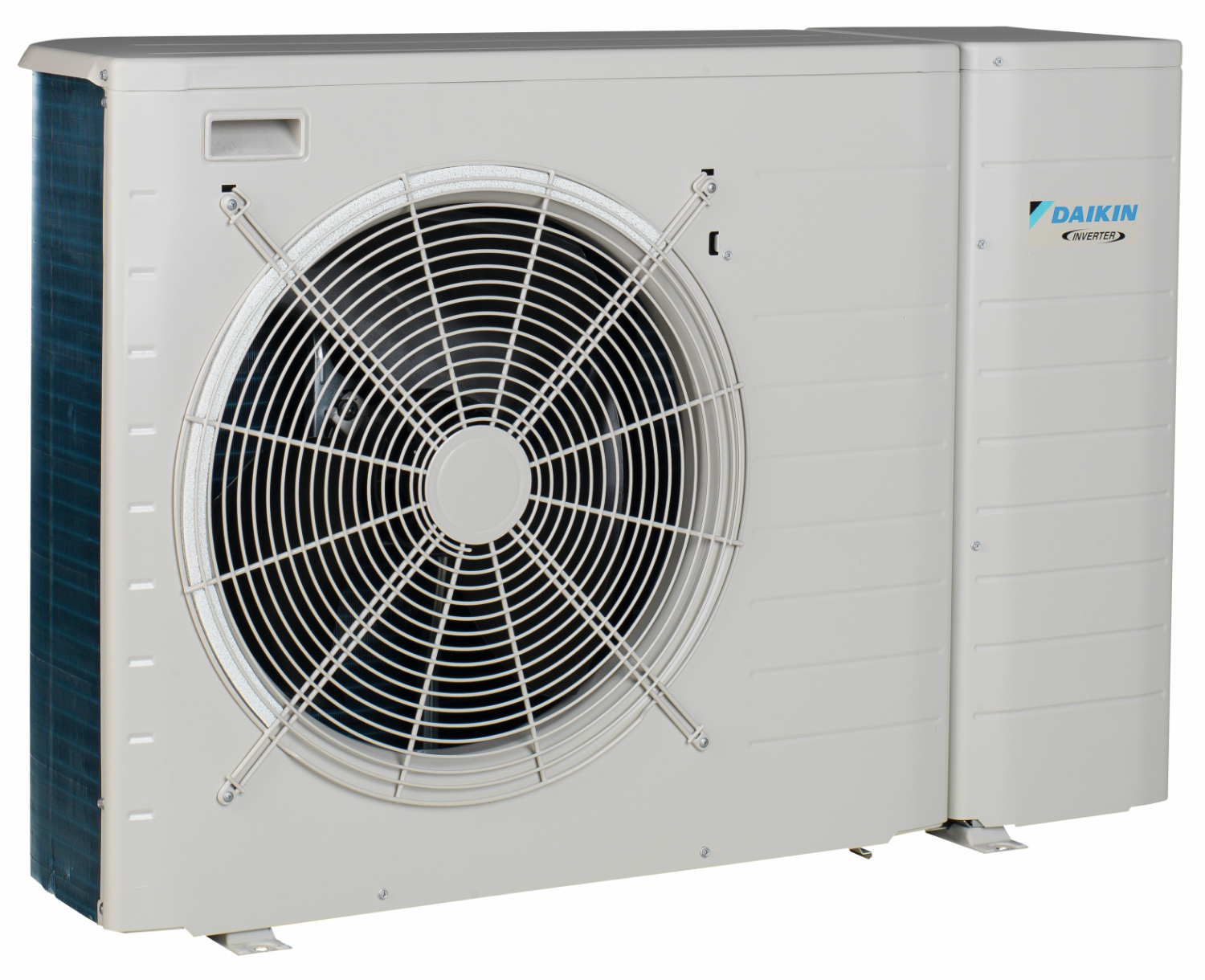 HIGH EFFICIENCY
Built-in Hydraulic kit: no buffer tank required, standard inverter driven pump, main flow sensor and switch included
Standard wired remote control enables setting of different set points (cooling, heating, water leaving temperature) or based on outdoor conditions (weather dependent control). It has an alarm history, night time noise reduction function and is language based
EASY INSTALLATION
Easy 'plug and play' installation
20% reduced weight compared to previous models
APPLICATION FLEXIBILITY
All capacities available in 2 versions: standard and low temperature version which avoids freezing of the water when not in operation
Air Cooled Chillers Brochure
Want to learn more about Daikin Air Cooled Chiller range? Download the brochure to find the best chiller solution for your next project.