VRV S High Seasonal Efficiency Series - Bringing innovation to your home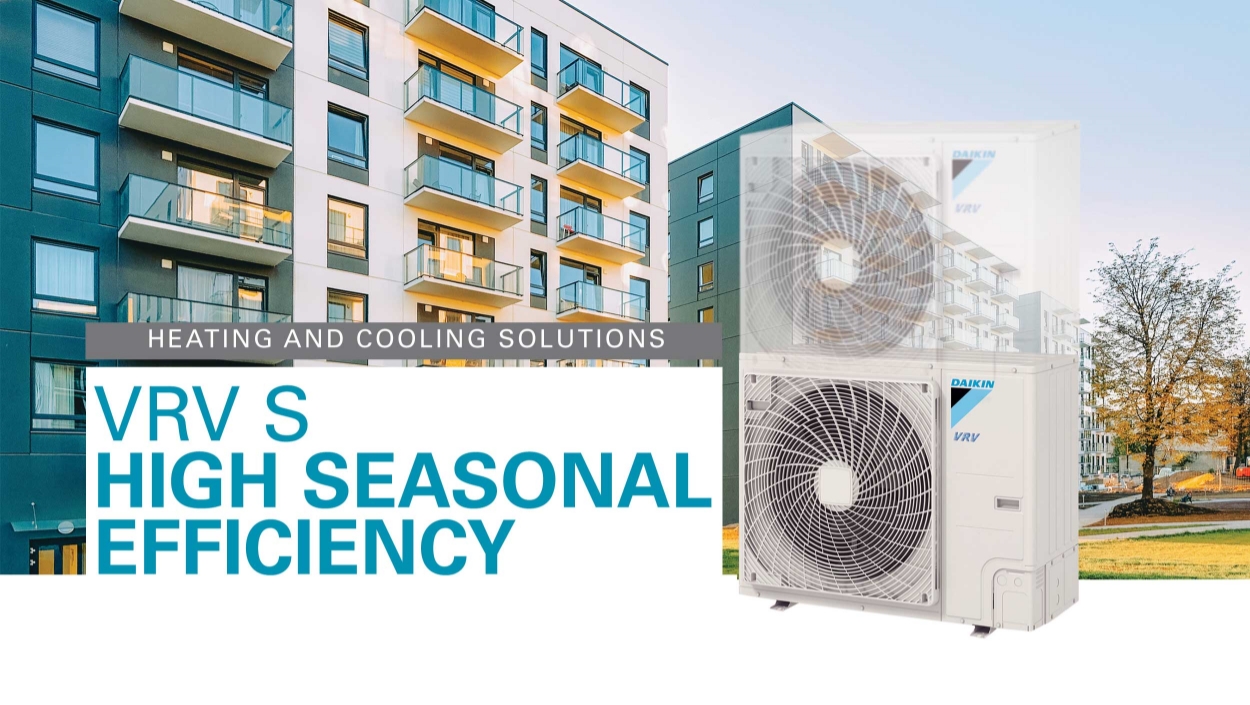 Daikin is pleased to announce the release of its new VRV-S Series. Based on the market-leading VRV technology, the new VRV-S HSE (High Seasonal Efficiency) Series is small yet powerful. Developed for both residential and commercial applications, the new VRV-S HSE Series is available in 3 models, with 11.2kW, 14.0kW and 16.0kW.
With the outdoor unit dimensions of 870 (H) x 1100 (W) x 460mm (D), the 39% height reduction from the current VRV IV-S Series makes it easier to handle, transport and install. The smaller footprint offers a discreet installation and low noise solution, whilst the longer piping length of up to 120m allows a wide range of options for installation locations including balconies or rooftops of residential apartments. The outdoor unit fan is designed with 40Pa ESP, enabling ductwork connection as required.
Furthermore, the new VRV-S HSE offers design flexibility and a wide selection of up to 14 indoor units that can be connected to a single outdoor unit. Featuring a refrigerant cooled PCB, the outdoor unit's operation range has been extended up to 52°C achieving a comfortable indoor environment despite high outdoor temperatures.