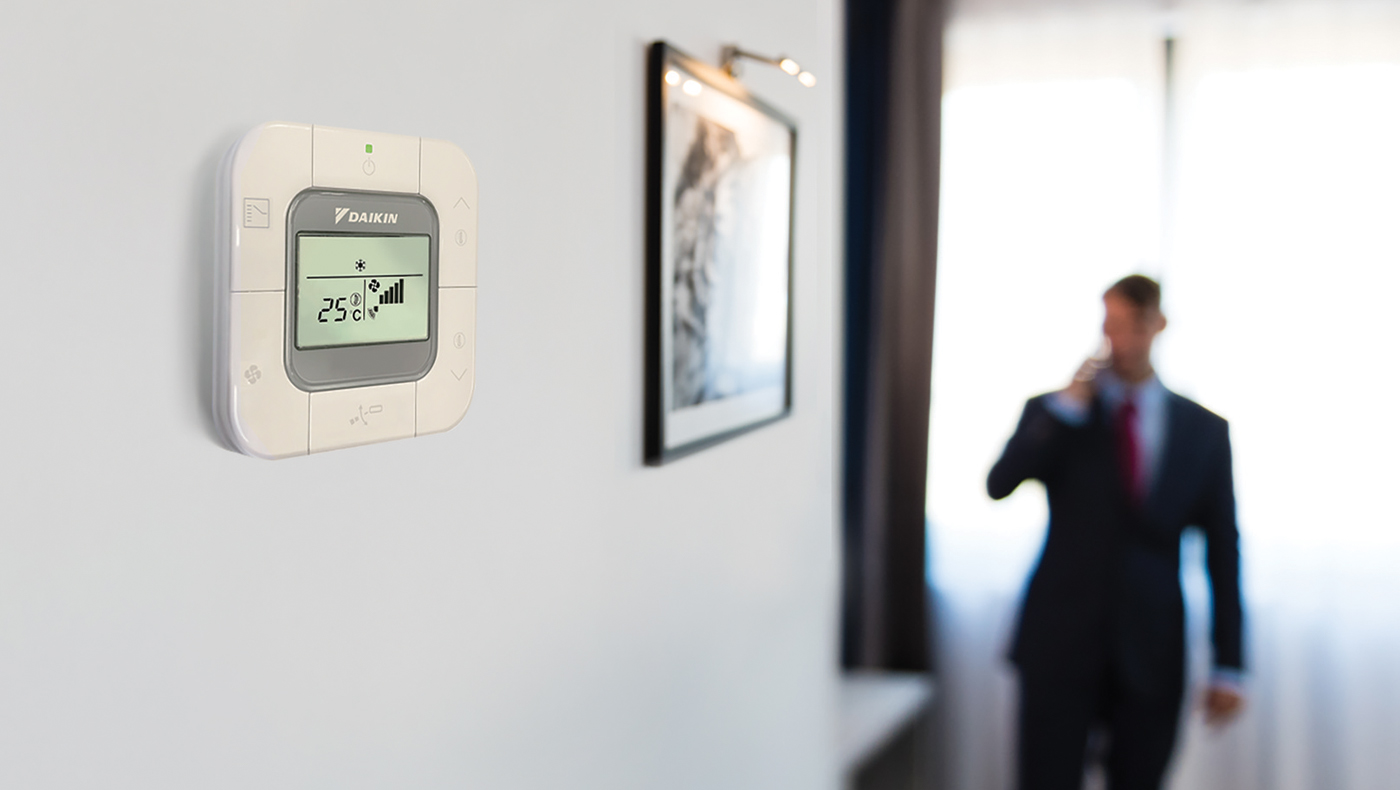 Daikin is pleased to announce the launch of the new Simplified Controller (BRC2E61) replacing the BRC1C62-9 wired controller. Measuring only 85 x 85 x 19mm, the new controller has a durable design and is ideal for hotel or conference centre applications.
With buttons designed into the perimeter of the controller, users have direct access to basic functions such as operation mode, temperature setting, fan speed, and airflow direction (up/down only). Other features include built-in temperature sensor & on/off timer. By utilising pictograms, the user-friendly interface allows convenient and easy operation to easily set comfort to your preference.
Compatible with all VRV and SkyAir indoor units.*
*Depending on the indoor unit connection, some functions or compatibility may be affected. Please refer to relevant Engineering Data Book for further details.