INVERTER DUCTED
Available in

Reverse Cycle (Heating & Cooling)

Capacities

5.0kW, 6.0kW, 7.1kW, 8.5kW, 10.0kW, 12.5kW, 14.0kW, 15.5kW, 18.0kW, 19.5kW, 20.0kW, 23.5kW

Refrigerant

5.0-15.5kW: R32 / 18.0-23.5kW: R410A

Efficiency Version
Engineered to deliver a compact and efficient design, our Inverter Ducted series is ideal for installation into the tight roof space of any modern home.
All Daikin air conditioners exceed MEPS requirements, in line with Daikin's commitment to providing energy efficient, quiet, simple to use and reliable air conditioning solutions.
Key Features
It's the unique features of Daikin products that makes us the world leader.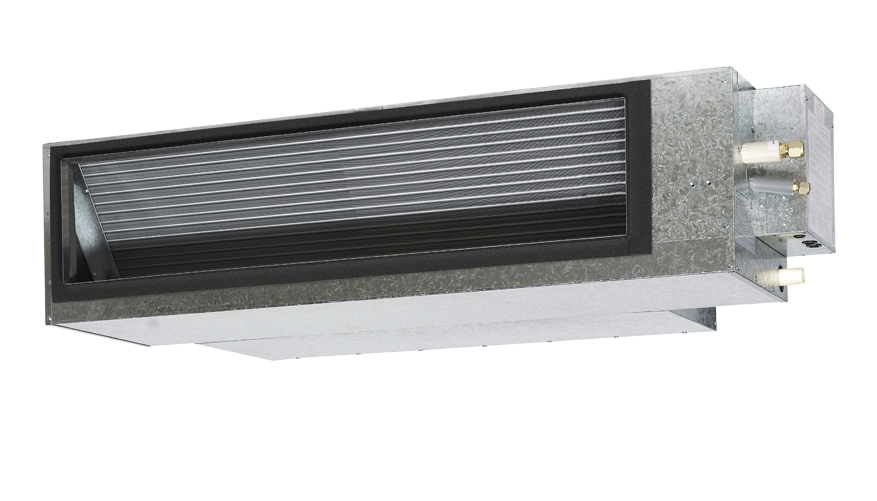 Compact Size

140 and 160 Class is now housed in a compact indoor casing for easier installation.

15 Fan Settings

15 different fan speed settings to suit your ductwork configuration.

Improved Energy Efficiency

Achieved through the use of a DC Fan motor, cross-pass heat exchanger and increased outdoor coil passes.

Australian Made

Indoor units are specifically designed and manufactured to Australian standards to withstand the harsher summer climate.

Night Quiet Mode

Reduces the outdoor noise levels during sleeping hours and automatically resumes normal operations in the morning.

Inverter Technology

An inverter system works like the accelerator of a car, gently increasing or decreasing power. They reach the desired temperature quicker and steadily maintain it without fluctuations.