VRV IV-S
Available in

Heat Pump

Capacities

9.0kW, 11.2kW, 14.0kW, 16.0kW, 22.4kW, 24.0kW

Refrigerant

R410A

Efficiency Version
Daikin's VRV IV-S multi split air conditioning system incorporates the latest technology from our VRV commercial air conditioners including remarkable energy efficiency, quiet operations and long piping runs of up to 100m (24.0kW Model) for flexible condenser placement.
With the size of the Australian residential properties reducing over time, the compact size and horizontal discharge design of the VRV IV-S outdoor unit makes it an ideal solution for the modern home.
All Daikin air conditioners exceed MEPS requirements, in line with Daikin's commitment to providing energy efficient, quiet, simple to use and reliable air conditioning solutions.
Key Features
It's the unique features of Daikin products that makes us the world leader.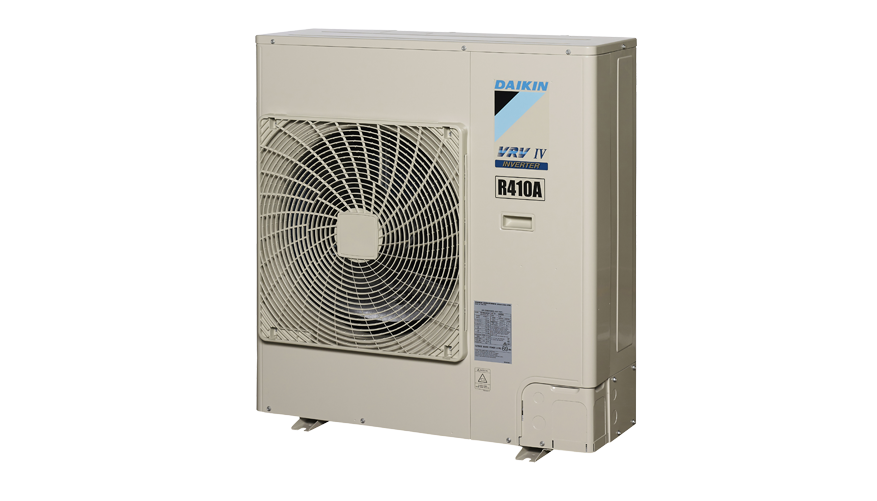 Night Time Quiet Mode

Reduces the outdoor noise levels during sleeping hours and automatically resumes normal operations in the morning.

Intelligent Comfort

Wall mounted indoor units feature Daikin's Intelligent Eye human sensor that ensures draught free comfort and energy saving operations when the room is unoccupied.

Ultimate Versatility

As many as 14 indoors can be connected ranging from wall mounted, floor standing, bulkheads, cassettes and ceiling suspended units.

Compact Footprint

Available in a wide range of capacities whilst maintaining a compact installation footprint with long piping runs of up to 100m (24kW Model).

Energy Efficient

Running costs are kept low as only rooms requiring air conditioning can be switch on independently.

Comfort for Everyone

Each indoor unit can be individually controlled, scheduled and set to the desired room temperature ensuring optimal comfort for all occupants.
VRV IV-S Technology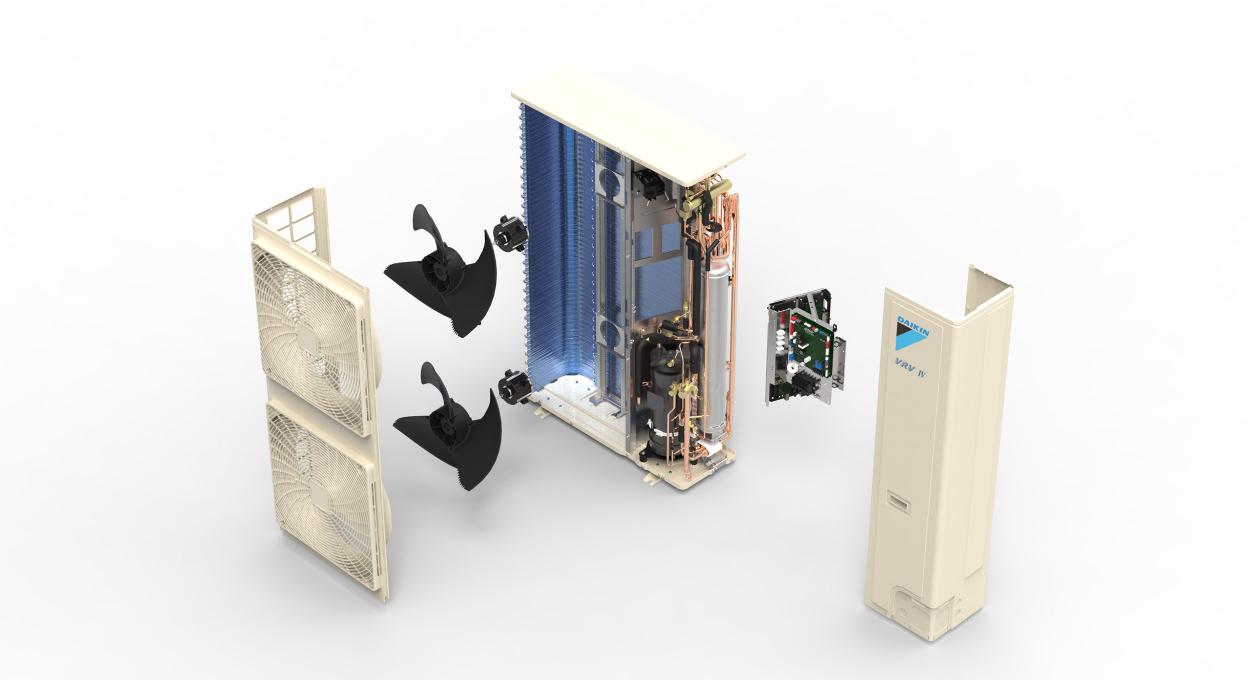 1
Saw Edge Fan Blade
The addition of a saw tooth edge at the rear of the blade smooths airflow over the blade surface, reducing turbulence which in turn results in a quieter, more efficient means of delivering comfort to your home.
2
Compressor
Daikin's swing and scroll compressors are quieter and more efficient than conventional compressors, thanks to their high pressure dome construction and usage of high pressure lubrication oil.
3
Reluctance DC Motor
All VRV IV-S compressors are equipped with Reluctance DC Motors. These motors utilise the magnetic torque or neodymium magnets in conjunction with reluctance torque, resulting in more energy efficient operation.
4
Inverter Technology
The Inverter PCB works like the accelerator of a car, gently increasing or decreasing power. This ensures your desired temperature is reached quicker and steadily maintained without fluctuations.
Technical Specifications
Available Options:
System:

Reverse Cycle

Capacities:

9.0kW, 11.2kW, 14.0kW, 16.0kW, 22.4kW, 24.0kW

Indoor Type:

Wall Mounted, Bulkhead, Ducted, Floor Standing, Ceiling Suspended or Cassette

Power Supply:

1 Phase, 220-240, 50Hz or 3 Phase, 380-415v, 50Hz

Refrigerant:

R410A
Outdoor Units

Wall Mounted

Floor Standing

Floor/Ceiling Suspended

Bulkhead

Compact Cassette

Slim-line Ducted

Ceiling Concealed Ducted
Series
Floor Standing
Indoor Unit
FVXS25KV1A
FVXS35KV1A
FVXS50KV1A
Power Supply
 
1 phase, 220-240V, 50Hz
Capacity
Cool/Heat (kW)
2.5
3.5
5.0
Front Panel Colour
 
White
Airflow Rate (H)
Cool (l/s)
137
142
178
 
Heat (l/s)
147
157
197
Sound Level (H/L/SL)
Cool (dBA)
38/26/23
39/27/24
44/36/32
 
Heat (dBA)
38/26/23
39/27/24
45/36/32
Sound Power Level (H)
Cool (dBA)
47
48
53
 
Heat (dBA)
47
48
54
Fan Speed
 
5 steps, quiet and automatic
Dimensions (HxWxD)
(mm)
600x700x210
Machine Weight
(kg)
14
Piping Connections
Liquid (mm)
6.4 (Flared)
 
Gas (mm)
9.5 (Flared)
12.7 (Flared)
 
Drain (mm)
20